Relief Suppositories with CBD x8 (100mg each)
Sold Out
Broad Spectrum CBD in Organic Cocoa Butter
These CBD Suppositories are formulated for relief during your period, or for local muscular relaxation and inflammation relief, and can be used vaginally or rectally. Each suppository delivers 100mg of broad-spectrum CBD right where you need it.
8 suppositories, 100mg active CBD each

Broad-spectrum CBD from sun-grown USA hemp

100% organic & fair-trade cocoa butter

Free of solvents, heavy metals, and pesticides (results here)

Low-impact, eco-conscious, fully-recyclable packaging with minimal plastic. Learn more here
No additives, preservatives or THC
 Storage & Opening
The suppositories remain solid below 76°F, so keep them in a cool place to prevent melting. If necessary, any broken or bubbled suppositories can be melted and reformed in the fridge.

We suggest placing the suppository in the refrigerator for up to 15 minutes before use, to firm up the cocoa butter for easier insertion. (Make sure your hands are clean before inserting.)

To open the package, separate one shell from the rest, then gently peel the flat plastic tabs apart to reveal the suppository inside.
Menstrual Use
CBD is usually most effective just before or when cramping starts, to help prevent inflammation and pain.
Elevate your hips and insert the suppository as deeply as possible, and allow some time for the CBD to absorb into the local tissues.
After you stand up again, some oil may still drip out of your body. This is normal, but you may want to use a liner or tampon.
Menopausal Use
Experiment with regular or even daily use to enhance tissue oxygenation and soothe discomfort.
Rectal Use
Insert 15-30 minutes before erotic anal play. 
Cautions
Because Relief Suppositories with CBD contain all-natural oils, if you are inserting before sex, we recommend choosing oil-safe alternatives to latex.

If you are pregnant or take pharmaceutical drugs, please consult your physician before use.

Avoid usage if you are allergic to hemp extract or cocoa butter.

Keep out of reach of children.
Ingredients
Organic-certified fair trade cocoa butter, sustainably-grown broad-spectrum hemp extract (100mg each)
Certificate of Analysis
Every ingredient and every batch of the final product is independently tested for purity & potency.
Customer Reviews
03/07/2021
Anonymous

United Kingdom
Gamechanging pain relief
Thanks to this relatively tiny item I've experienced instant relief from years of excruciating pain. The effects are instant, and they are easy to use. Ive been able to reduce painkillers from codeine to nurofen and paracetamol, hoping that one day soon I won't need anything more than the suppositories. The CBD also has a calming effect that I really appreciate.
23/04/2021
Anonymous

United Kingdom
Brilliant
This product has changed my **** *** life. Love it.
04/12/2019
Anonymous

United Kingdom
A natural aid to painkillers
My wife suffers from terrible period cramps due to a severe case of endometriosis. She said the suppositories definitely helped soothe the pain and lessen the need for pain killers, although in her case not entirely.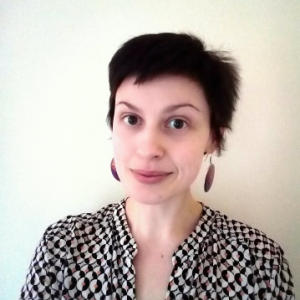 AA
15/05/2019
Amy A.
excellent
best product, best customer service I have EVER encountered, don't bother going anywhere else :)